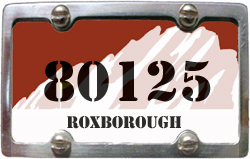 Local Resident Discounts
Club 80125 membership is free for anyone living in the 80125 zip code. Members can receive a variety of discounts and special offers, including:
On The Rocks Bar & Grill:
10% off all food items
Special invitations for themed nights
Restrictions
Benefits are available to registered Club 80125 members only.
All guests must be accompanied to receive discounts.
Discounts do not apply to liquor, beer and wine
Points can only be redeemed for food items only
To join the club or learn more, please call (303) 973-9614.