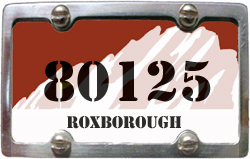 Local Resident Discounts
Club 80125 membership is free for anyone living in the 80125 zip code. Members can receive a variety of discounts and special offers, including:
On The Rocks Bar & Grill:
Each item on the restaurant menu has a point value. Guests can earn the following based on points:
100 points: Glass of house wine
200 points: One Appetizer
300 points: Two lunch entrees
500 points: Two dinner entrees
650 points: Two dinner entrees with a bottle of house wine
800 points: Two dinner entrees with a premium bottle of wine
Restrictions:
Benefits are available to registered Club 80125 members only.
All guests must be accompanied to receive discounts.
Discounts do not apply to liquor, beer and wine
Points can only be redeemed for the items listed above
To join the club or learn more, please call (303) 973-9614.