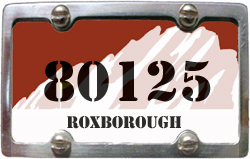 Local Resident Discounts
Club 80125 membership is free for anyone living in the 80125 zip code. Members can receive a variety of discounts and special offers, including:
On The Rocks Bar & Grill:
Each item on the restaurant menu has a point value. Guests can earn the following based on points:
100 points: Glass of wine
200 points: Appetizer
300 points: Lunch for two (2)
400 points: Dinner for two (2)
500 points: Dinner for two (2) with a bottle of house wine
Restrictions:
Benefits are available to registered Club 80125 members only.
All guests must be accompanied to receive discounts.
Maximum of three (3) accompanied guests per day.
Must activate membership by showing a valid ID with 80125 zip code in the golf shop.
All tee times booked beyond the four (4)-day booking window will be booked at the rack rate.
To join the club or learn more, please call (303) 973-9614.