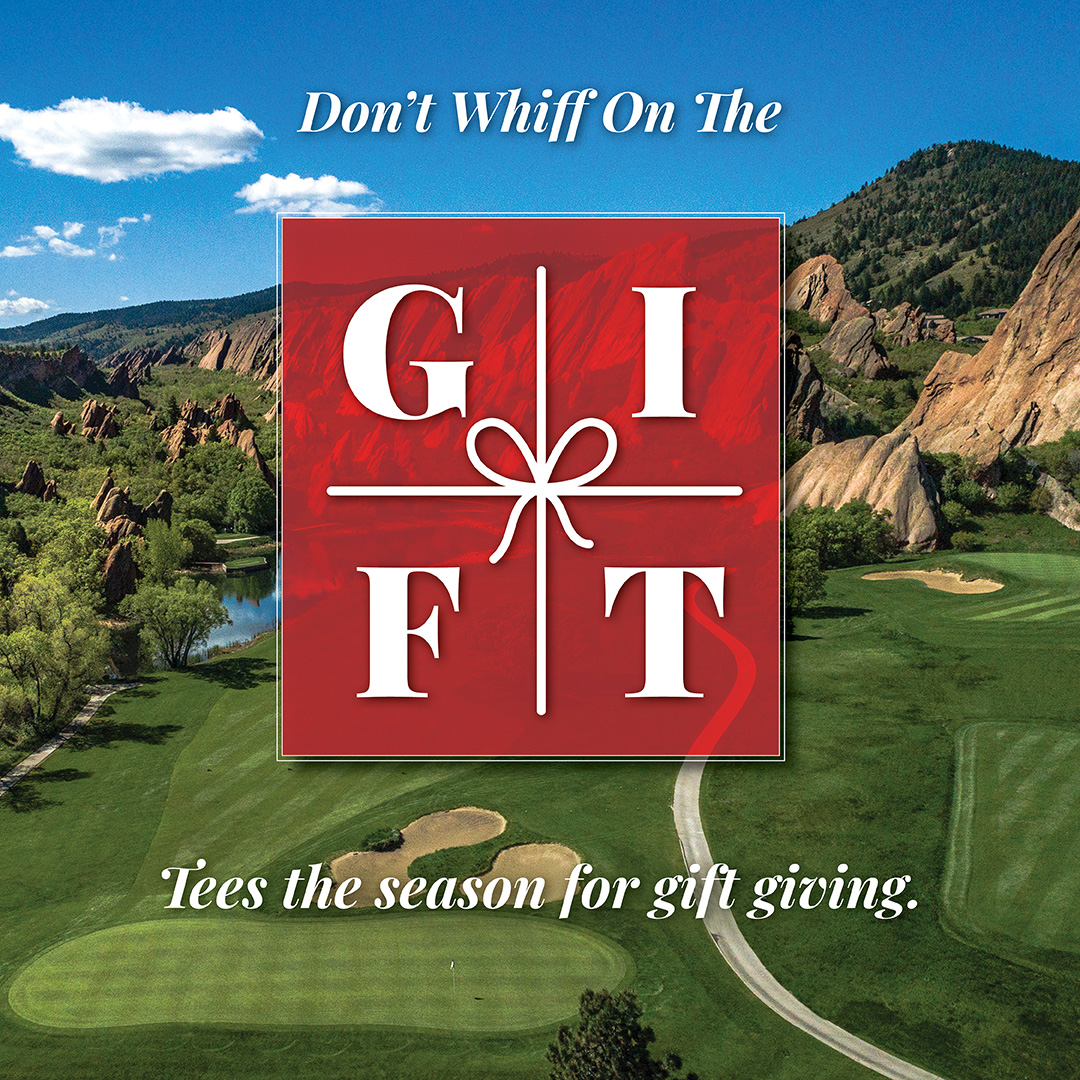 DON'T WHIFF ON THE GIFT!
CHOOSING THE RIGHT GIFT CAN BE A GAME CHANGER. WE'VE GOT YOU COVERED FOR THE HOLIDAYS!
With the holidays right around the corner, we've made it easier than ever to purchase something special for the golfer in your life. Surprise them with a club gift card or get some for the whole family to make for the perfect stocking stuffers!
Nestled in the foothills of Colorado's majestic Rocky Mountains in Littleton, Arrowhead Golf Club's stunning championship golf course, upscale amenities, unmatched event capabilities and superb service offer guests a foursome of reasons to visit.
Whether you are seeking an exhilarating round of golf with family and friends or an unforgettable backdrop for golf tournaments, weddings, and other special events, we have what you're looking for.